At the meeting of the National Steering Board on Avian Flu Prevention, the Rector of the National Institute for Veterinary Research of the Ministry of Agricultural and Rural Development (MARD) Truong Van Dung said currently the central veterinary medicine company is trial producing 200,000 doses of H5N1 vaccine.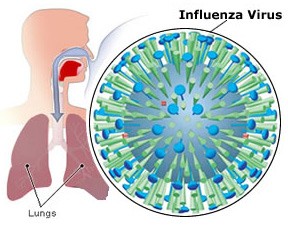 Bird flu virus
The result of the initial experiment was very satisfactory.
"In the time ahead the institute will continue to research and undertake vaccination for one-day-old ducklings and goslings." said Mr. Dung "This is very important because vaccination for one-day-old poultry will produce immune antibody in the early days when put into mass breeding.
Cao Duc Phat, Minister of MARD, said that the poultry smuggling cross the border has cooled down a little. However, slaughter, trading and transport of poultry in the country are still out of control.
Also, the incubation of water birds in some provinces has not been closely supervised, increasing of the risk of new outbreaks.