The Vietnamese Government will for the first time issue bonds worth around VND4 trillion (US$250 million) for investment in the healthcare sector in rural areas, a top health official said yesterday.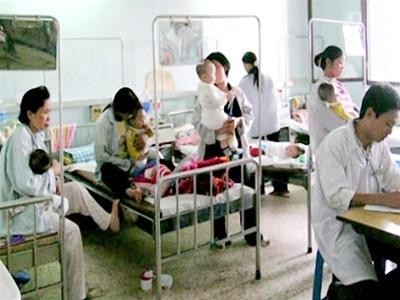 At the Central Pediatric Hospital in Ha Noi
During a ceremony to kick off a project to upgrade and expand the Central Pediatric Hospital in Ha Noi, Health Minister Nguyen Quoc Trieu said that the funds mobilized from such bonds will be used to buy equipment, facilities and train personnel for district and commune-level health clinics.
This would serve to reduce current overload at centrally-managed hospitals.
The aforementioned four-phase project envisages four blocks worth $6.3 million on 5,000 sq.m added to the Central Pediatric Hospital during the first stage, which is to last two years.
US-based Atlantic Philanthropies has partly assisted this project.
Besides, two other healthcare projects have also broken ground over the first days of this year: to build the Central K Hospital in Ha Noi specializing on cancer and the Pharmaceuticals University in the southern Mekong River Delta's Can Tho City, Trieu added.
In related news, Ho Chi Minh City authorities have announced five more hospitals will be built in outlying districts at a total cost of VND3 trillion ($188 million) to help ease pressure on the city's downtown system.
Four new hospitals, boasting 1,000 beds each will be built in Cu Chi, Hoc Mon, Thu Duc and Binh Chanh districts while the other one will be located in district 7 and have 500 beds. They are all to be finished construction by 2010.