The Minister of Agriculture and Rural Development February 17 sent an urgent dispatch to  cities and provinces and ministries, asking to enhance preventative measures  against the entrance of bird flu virus A/H7N9 and other viruses into Vietnam.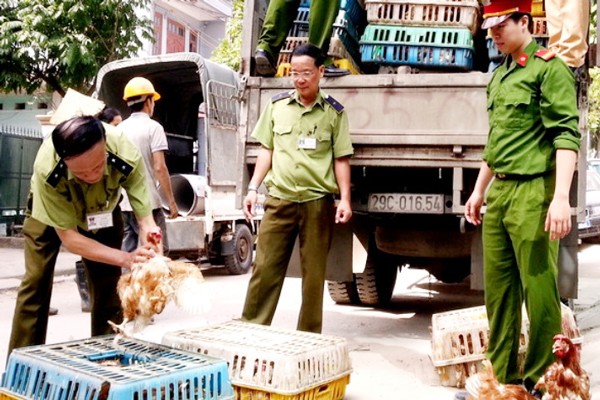 Staffs of quanrantine stations in border crossing tighten monitor on illegal poultry smuggling (Photo: SGGP)
As per the World Health Organization, in January, 2017, China has recorded 109 infection cases of bird flu meanwhile the United Nation's Food and Agriculture Organization (FAO) and the World Animal Health said that in the month, many outbreaks of bird flu occurred in China; accordingly it is highly likely the virus will enter Vietnam.

Administrations in locals and the ministries of National Defense, of Public Security, of Industry and Trade, of Health, of Finance, of Transport liaised to prohibit transportation of poultry via border crossings and set up disease prevention management board which will work with the Department of Animal Health to increase monitoring illegal sales and transportation of water fowl and early detect the entrance of the fatal viruses.
Provincial people's committees must establish quarantine stations to curb the wide spreading.

Health authority warned people not to sell, slaughter or eat ill or dead poultry without origin. People should eat well-done food. Once discovering diseased or dead chicken, people must inform local administration immediately or animal heal body and they should go to medical facilities for timely treatment if they experience fever, cough, pain in chest, and breathing problem. 

According to the Ministry of Health, the Southeast Asian nation has not reported infection cases of A(H7N9) bird flu on human.