Vietnam has successfully produced a measles vaccine, deputy Minister of Health Cao Minh Quang said November 13.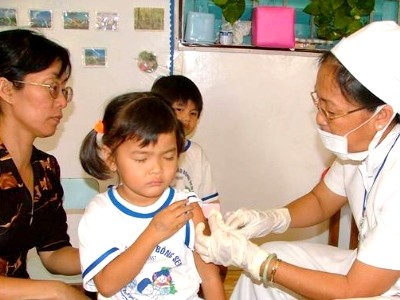 Children at a nursery school in HCMC receive measles vaccines (Photo: SGGP)
After four years since the project, "enhancing the ability to produce measles vaccine in Vietnam," was implemented, the Center for Research and Production of Vaccines and Biology (POLYVAC) has been able to provide high-quality vaccines for Vietnam's expanded vaccination program.
Following the success of the measles vaccine production, POLYVAC has continued research to produce a rubella vaccine and combined vaccines, like MR (measles and rubella) and MMR (measles, mumps and rubella).