The Vietnam Food Administration (VFA) said on August 4 that they had received information of the presence of Clostridium Botulinum in a particular whey protein concentrate milk formula.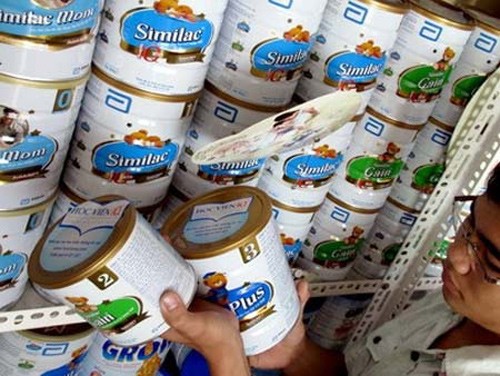 Food watchdog asks importer to recall contaminated milk formula (Photo: Courtesy of VFA)
New Zealand's Fonterra said that tests indicated the presence of a strain of Clostridium Botulinum in milk formula.
The products are Karicare Infant Formula Stage 1 for newborn babies with batch numbers 3169 and 3170 and expiry date June 17, 2016 and June 18, 2016; and Karicare Gold+ Follow On Formula Stage 2 for children from six months of age with batch number D3183 and expiry date December 31, 2014.
In response to this information, the food watchdog was quick to check all Karicare products which have been registered since 2012.
However, no Karicare products for infants below 12 months of age have been registered at the agency.
Despite that, the administration still asked the Australia Nutrition Importer to report the quantity of the milk products brought into the country before August 6.
The agency has also asked importers to recall Fonterra milk Similac Gain Plus Eye-Q products after news that the baby formula is tainted with Clostridium Botulinum.
The New Zealand Embassy in Vietnam sent the announcement of the contaminated milk formula to the agency. As per the document, the Ministry for Primary Industries in New Zealand discovered Similac Gain Plus Eye-Q baby formula also tainted with Clostridium Botulinum.
The powder was exported to Australia, China, Malaysia, Saudi Arabia, Thailand and Vietnam.
Abbott representative agency in Vietnam said it has launched a recall campaign on the Similac Gain Plus Eye-Q product.