The Defence Ministry's Military Hospital 175 handed over telemedicine equipment to the Cambodian Royal Army's Hospital 179 on February 9.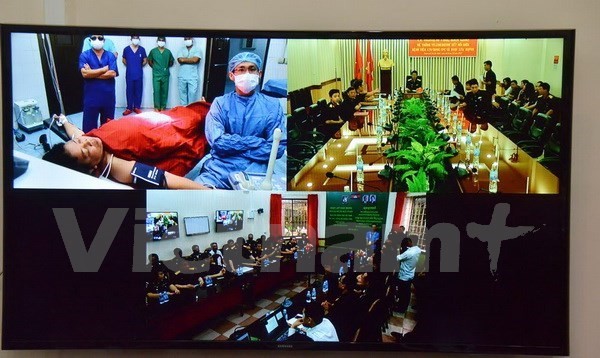 Vietnamese doctors help with the diagnosis of a patient in Cambodia via the telemedicine system. (Photo: VNA)
The system will help medical experts of the two hospitals to hold teleconferences and discussions for more precise diagnosis and treatment.  
On the occasion, doctors from the Vietnamese hospital helped their Cambodian colleagues in diagnosing a patient with kidney stone and another with lung diseases.
Nguyen Hong Son, Director of the Military Hospital 175, said the Vietnamese side is willing to provide technical assistance for its Cambodian counterpart.
As a leading medical establishment in telemedicine in Vietnam, the Military Hospital 175 has used the technology to help save several cases in Truong Sa island district.