A conference was yesterday organized to clarify tuberculosis in Vietnam and the need to improve the national strategy to prevent the disease aiming to eliminate it totally in the country.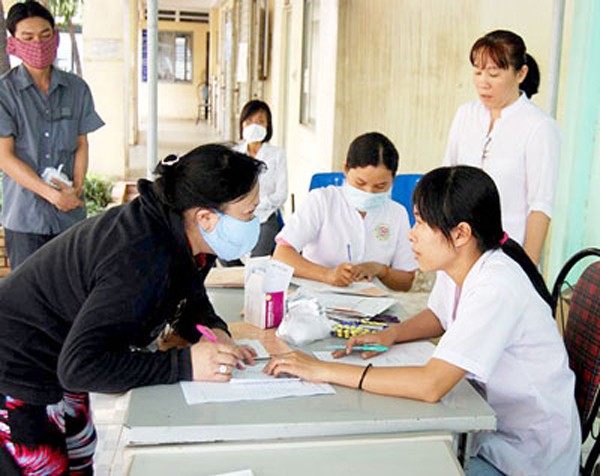 Medical workers provide consultation of tuberculosis to patients in health center in a district (Photo: SGGP)
The conference was held by Friends for International Tuberculosis Relief (FIT), the Association of Public Health and Ho Chi Minh-based Pham Ngoc Thach Hospital.

Professor Nguyen Viet Nhung, Chairman of the national Anti-Tuberculosis program, said that in past years, thanks to implementation of the Directly Observed Treatment Short course through the national Anti-tuberculosis program, the country reduced infection and mortality rate to 5 percent.

In 2014, the PM approved the strategy to 2020 with the vision to 2030 to reduce the infection rate to 20 over 100,000 people in 2030. However, in addition to gained achievement in tuberculosis battle, Vietnam still faced challenges.
Around 16,000 people succumbed to the disease annually, and 130,000 fresh infection cases are reported. The country is ranked 14/30 nations having highest rate of tuberculosis patients in the world.

In the meeting, local and foreign experts reported many remaining matters to eliminate the disease completely. The model "Right looking after tuberculosis patients" needs to be multiplied. The model sponsored by the FIT, the hospital and the association in order to cut the mortality rate in Ho Chi Minh City through cooperation between public and private infirmaries. In the model, medical workers from private clinics will provide consultation and treatment of patients in the community.