Vietnamese doctors have made great strides in viscera transplant, said Dr. Nguyen Tien Quyet, Director of the Viet-German Friendship Hospital, at a meeting held in Hanoi on March 8 by the Ministry of Health, to mark World Liver Day next month.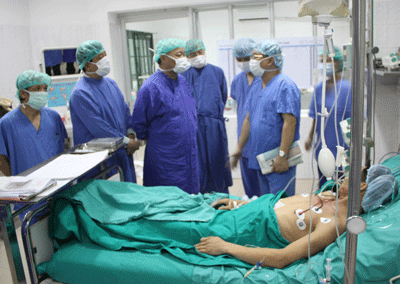 The first patient undergone liver transplant at Viet - german Friendship Hospital
Presently, around 1,000 viscera and liver patients in the country have undergone organ transplant surgeries, while thousands are still awaiting a donor.
According to Vietnamese tradition, dead people's bodies should be left intact, hence very few people agree to donate their organs after death; thus reducing the chances for sick people to receive an organ.
Medical experts believe that patients can save a huge amount of money if they receive organs from brain dead people and undergo viscera transplant in domestic hospitals.