Vietnamese doctors can treat patients after early cancer detection, said Professor Xu Ke-Cheng, a renowned surgeon and the president of Fuda Cancer Hospital in Guangzhou, China. A group of Vietnamese cancer specialists and reporters paid visits from February 26 to March 2 to learn new methods of treatment.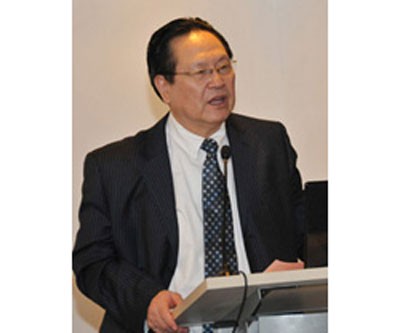 Professor Xu Ke-Cheng
Fuda is highly regarded for its effectiveness in treating cancer , especially cryogenic surgery involving the selective exposure of tissues to extreme cold, often applying a probe containing liquid nitrogen, to destroy or eliminate abnormal cells.
 
The hospital is a world leader in treating cancer, with over 4,000 cases with various degrees of malignant tumors (around 34 kinds).
 
Hospital doctors have performed conventional treatments, such as surgical therapy, and combinations of cryosurgery with 125 iodine seed implantation, radiotherapy and chemotherapy combined with immunotherapy for cancer.