At an anti-tobacco seminar yesterday, the Vietnam Medical Association proposed more visibly prominent health warnings to appear on all cigarette packets in the country, since figures show a marked increase in smokers.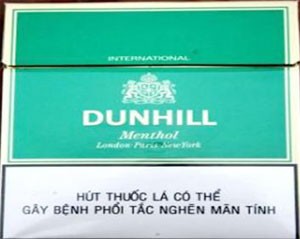 A cigarette pack with the warning that reads "smoking can cause chronic lung obstruction" (Photo: www.kontum.gov.vn)
Vietnam Medical Association (VMA) suggests that anti-tobacco health warnings containing vivid pictures, graphics and captions must cover 50 percent of the packaging space, both in front and back of each cigarette pack, to create revulsion in smokers and hopefully avert the habit.
 
VMA wants prominent warnings to appear on every cigarette pack sold in the country as figures show an increase in smokers and 40,000 Vietnamese die every year from tobacco-related diseases.
The warnings are expected to have a significant impact on public health by decreasing the number of smokers and increasing life expectancy.
The current warnings on cigarette packets only cover 30 percent of the space with a single sentence "Smoking is harmful for health". There is no illustrated image to show the dangers of smoking and hence the message is weak and has no real impact.
40 nations across the globe are already using vivid illustrative pictures to show the evils of smoking. Thailand, for instance, has health warnings covering 50 percent of all tobacco packages.