The Ministry of Defense transferred 21 hectare of military land for the expansion of the overloaded Ho Chi Minh City-based Tan Son Nhat Airport as per an agreement between the Ministry of Defense and the Ministry of Transport on February 21.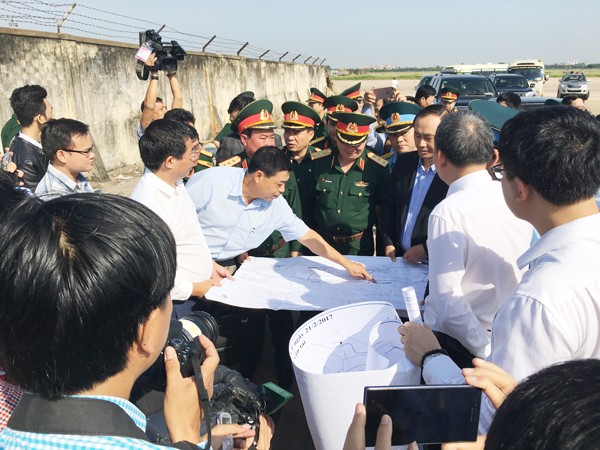 Representatives from both ministries discuss the expansion of the overloaded TSN Airport(Photo: SGGP)

Lai Xuan Thanh, director of the Civil Aviation Authority of Viet Nam (CAAV) said that the Ministry of Transport asked to carry out the construction project to expand the capacity of the airport before the Lunar New Year 2018. It is planned to build more 30-35 aprons.
Thanh added that in 2016, more than 32 million passengers passed through the airport and the number is estimated to increase next time until Long Thanh airport will be put into operation. With 21 hectare of additional land, the capacity of the airport will be raised to serve over 40 million passengers each year.
Tan Son Nhat currently has 50 aprons, falling short of the demand of 67 parking spaces, according to the CAAV.