Deputy head of the Vietnam Association for Protection of Child's Rights (VACR) actor Quyen Linh called for social joining hand in protecting children rights at a press brief on August 25 in Diamond Place Restaurant in Ho Chi Minh City.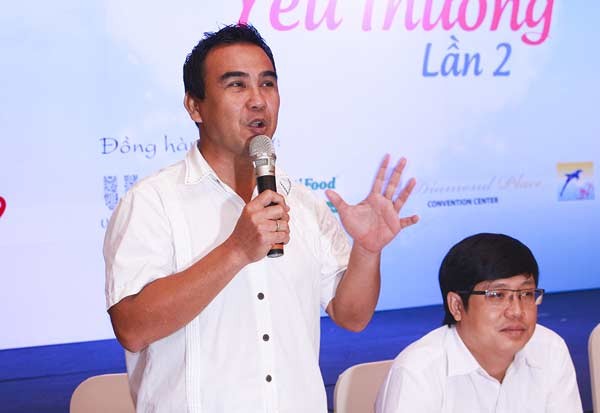 Actor Quyen Linh (photo: SGGP)
VACR held the meeting to introduce the program "Chia Se yeu Thuong" (Sharing Love) which will be broadcast live on HTV9 on September 4.

The TV program " Sharing Love" aims to supply information of children right to people and raise people's awareness and responsibility of families, schools and society in taking care of, protecting and educating children especially disadvantaged kids.

Actor Linh told he had ever witnessed that a kid was beaten by his father cruelly. Then, the actor asked the man why he beats the poor kid, the man said because he is the kid's father, he has right to do that. Such cases still happen in Vietnam.
The actor concluded that everybody should protect children, sharing more that he partakes in the program for two reasons; one of reasons is to call for adults to change their behaviors to children.

On this occasion, the VACR is organized a musical performance for 300 disadvantaged kids from residential blocks, social center, open houses and those who are suffering fatal diseases. The program offers also them gifts with the expectation that they can feel the love from the community.

Additionally, the program also presented 50 scholarships to needy children who dropped out of school due to their difficult family condition and gave additional five special scholarships to 5 disadvantaged students having good achievements in study.

Deputy Head of VACR Mrs. To Thi Kim Hoa said that HCMC has approximately 26,000 disadvantaged kids who have not fully enjoy their rights. Many of them are orphans, homeless, sexually abused and some of the must drop schooling because their divorced parents are irresponsible.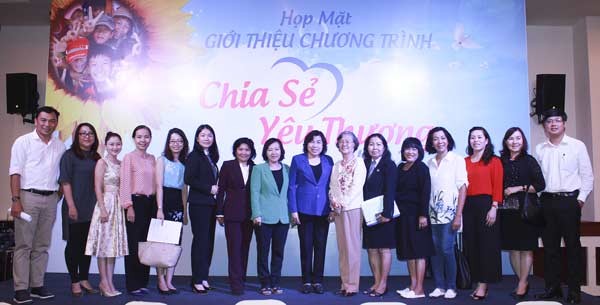 At the meeting (photo: SGGP)
Last time, through hot line, the municipal Association received 116 cases and handled 112 cases. It also liaised with relevant agencies and social organizations to present gifts to 1,650 kids as well as provide scholarships to 110 students totally worth over VND1.2 billion (US$53,809)

VACR was set up as per the municipal People's Committee on August 4, 2014 comprising of 6 sub-departments in districts 7, Cu Chi, Law Association, Charity Association, Thien Than Nho Kindergarten Association and Education Center, aiming to unite individuals and organizations in HCMC protecting children as per Vietnam's law and international convention.