Following the illegal breaking ground ceremony of the 600-bed Hai Thuong Y Vien Humanitarian Hospital in Binh Chanh District, the deputy Chairwoman of the City's People's Committee, Nguyen Thi Thu Ha, instructed relevant authorities to impose administrative penalties on the company, Tien Thinh, organizations and individuals which joined hands in the project.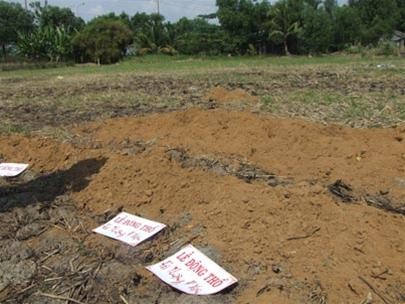 The grounds for Hai Thuong Hospital. Tien Thinh broke the law as they did not have government approval(Photo:TTO)
Tien Thinh breached the law when it broke ground but had not been granted any government licenses.
According to Construction Law, investors cannot break ground for a construction project until they have obtained an investment certificate, a construction license and an approved design.
Authorities have been told to look into any irregularities in the $70 million hospital, which recently got off the ground even though it had not been licensed.

The People's Committee in Binh Chanh District, departments of justice, health and management board of the southern region and the police are holding investigations.