Ho Chi Minh City spent VND930.18 billion (US$41.67 million), a year on year increase of 15 percent, on subsidizing bus transport but the number of bus passengers continued reducing during the first nine months this year, reported the city Department of Transport yesterday.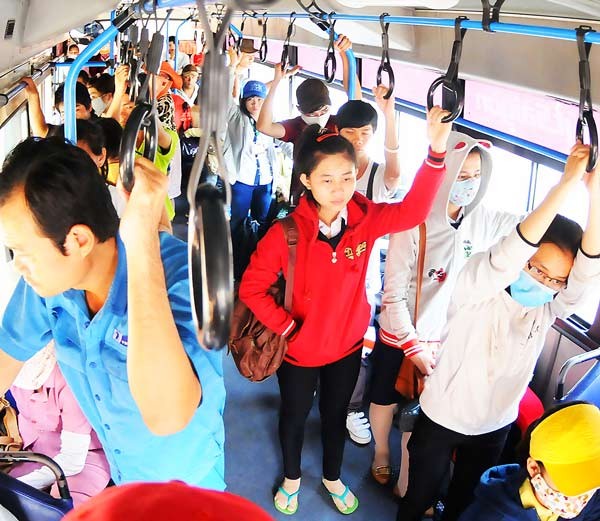 Passengers on a bus in HCMC (Photo: SGGP)
In a report on bus subsidization to the Economics-Budget Commission of the HCMC People's Council, the department said number of bus passenger has dropped for three years.
Many people's council members expressed concern about the passenger drop. If the trend continues in following years, it will put a burden on the city's budget.
The Public Passenger Transport Management and Operation Center in HCMC has attempted to draw passengers by adjusting routes, buying 400 new buses, applying IT in management and supervision of bus operations and increasing investment in infrastructures for buses. However these have not brought results as expected.
The Department of Transport proposed the center to continue improving bus service, rationalizing routes and directly subsidizing bus commuters in stead of doing that through bus companies.
In addition, the center should restructure bus cooperatives to improve management, competitiveness, financial ability and bus quality, the department suggested.