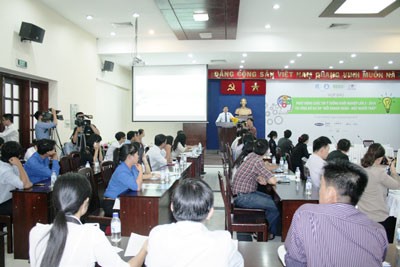 (Photo: Sggp)
Startup Wheel 2014, a start-up business competition, and community project "Every Businessman-A Teacher" were launched to help youth interested in starting businesses.
The contest is an opportunity for young adults to practice their business education. They will be provided intensive training on how to start businesses and how to protect their intellectual property rights.
Candidates will have a chance to learn from successful entrepreneurs and create business projects of their own.
The Business Start-up Support Center in Ho Chi Minh City and the Young Business people Association have launched a community project to provide business expertise to young entrepreneurs starting businesses in the next years.