Many real estate companies are offering properties at cheap prices in some hot localities in Ho Chi Minh City's north-western region after the Tet holiday expecting high demand from there.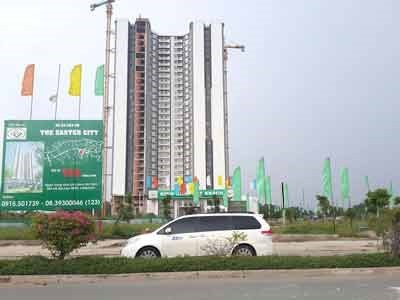 Illustration photo
The Thang Loi Real Estate Company offered its project in Binh Chanh district on the local market the early this week with prices ranging between VND 500 million and VND1 billion.
Meanwhile, the Cat Tuong Duc Hoa Real Estate Joint Stock Company also offered its remaining properties in its projects located in the place 3km from Hoc Mon district, HCM City. The company was successful with its debut project before Tet due to the convenience of travel to industrial zones.
In addition, many new projects also had their debuts since early this week on the local market, including Daresco Residence, An Ha Lotus, Ecity Tan Duc, and My Hanh Hoang Gia, along with Lang Sen, with prices ranging from VND 2.5 million to VND 5 million per sq.m.
Duong Long Thanh, General Director of the Thang Loi Real Estate Company, said land and other properties in the city's north-western region are the cheapest on HCM City's market, including District 12, Hoc Mon sistrict, Cu Chi district and a part of Binh Chanh district.
The cheap price was one of the conditions that attracted buyers who have small investment capitals and low incomes, he said.
This year strong growth is predicted in cheap properties so the projects in the city's north-western region were offered right after Tet holidays, he said.
Tran Khanh Quang, General Director of the Viet An Hoa Company, said there were many reasons that property products in the region were offered early. The first was that infrastructure in the region was expected to improve in the future. Then, Ho Chi Minh national highway connecting Binh Phuoc, Tay Ninh and Long An provinces to HCM City would be developed to create favourable conditions for developing real estate, investment and trade.
The environment in the region is clean so it is good for development of eco-property products, including eco-regions, villas and tourism regions, according to Quang.
Meanwhile, the region has large tracts of land but low population so the price of land there is often cheaper than the western and south-western regions.
According to the Ministry of Construction's Housing and Real Estate Market Management Department, in HCM City, there were 1,600 success property transactions in January, 3 percent higher than December 2015.
There have been numerous transactions for medium and small sized apartments with a selling price of about 1 billion VND per apartment.

However, Do Thi Loan, Deputy Chairwoman and General Secretary of the HCM City Real Estate Association, said the city's property market still had many projects that had not sold all their properties. To avoid excess supply in the coming time, the HCM City Construction Department should ensure public demand on housing in the city and then, property companies would have suitable business strategies with real demand in the market.