To stimulate investment and consumption at a time when the country is slipping into recession, Ho Chi Minh City, which has already announced an action program through 2010, will also subsidize loans obtained by farmers and Vietnamese-owned enterprises.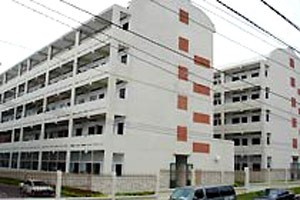 A housing complex Japan's Nissei Company has built for its workers in an industrial park in Ho Chi Minh City. The City has announced a program under which it will subsidize all loans made to domestic firms for building housing for workers among others.
Farmers and farm cooperatives will see their entire loan interest subsidized for up to five years, while enterprises will get 70 percent.
 
Poor households will receive financial assistance to go into production, while individuals and organizations will be helped with building facilities to preserve and process agricultural produce.
 
The city will also subsidize all loans made for projects related to hospitals, schools, culture, sports (excepting golf courses), biotechnology, electronics manufacturing, purchase of state-of-the-art equipment, construction of dormitories for students and housing for workers, and waste treatment.
                                                         
The city will subsidize 50 percent of lending rates for production of precision machinery, machines used to test industrial safety, automobiles, and foodstuff.
 
The maximum loan amount for which the subsidy is payable is VND100 billion and the maximum period seven years.
 
Projects that require a longer period or larger amount will have to be cleared by the city People's Committee.