The Ho Chi Minh City Department of Construction on Wednesday decided against issuing a circular permitting usage of apartment blocks for setting up offices.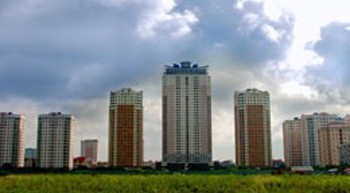 HCMC Department of Construction is against the use of apartments as offices
According to the department, it was not very convenient to use apartments as offices as this might affect the living conditions of the entire apartment block building.
Regulations state that the load capacity of an apartment is 200kg per square meters while it is 300-400kg for an office. As a result, if apartments are used as offices, it will affect the safety of the entire building.
Besides, the height of an apartment varies from that in an office which makes fire prevention much more difficult. The parking area in residential buildings is also not sufficient for an office which needs a much larger space.
Moreover, if apartments are used as offices, relevant management organizations will meet with many difficulties in maintaining the apartment buildings.
Using apartments for offices will also violate regulations on Decree 23/CP of the Government and Decision 08 of the Ministry of Construction.
As per the draft circular, the ministry quoted that on an average a single person required a minimum eight square meters in an office space which residential apartments could not provide.