The 5th meeting of the 8th session of the People's Council of Ho Chi Minh City ended on Friday afternoon, in which a resolution on socio-economic targets for the last six months of 2012 was approved.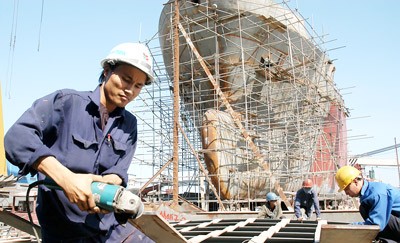 Workers building a ship at Saigon Shipbuilding and Marine Industry Company (Photo: SGGP)
In the resolution, there are some noticeable contents such as the City will continue to curb inflation, stabilize macro-economy, ensure social welfare and pursue 10 percent growth rate this year.
HCMC will boost implementation of six breakthrough programs like the price subsidized program; support economic restructuring; and convert the growth model to increase productivity, quality and effectiveness during the period 2012-2015.
The city will continue to work with businesses to help them solve their difficulties, resolve the long-lasting issue of temporary dwellings and promote resettlement projects.
On behalf of the City People's Committee, Chairman Le Hoang Quan said that the Committee will make efforts to fulfill its missions, plans and achieve all socio-economic targets set for 2012.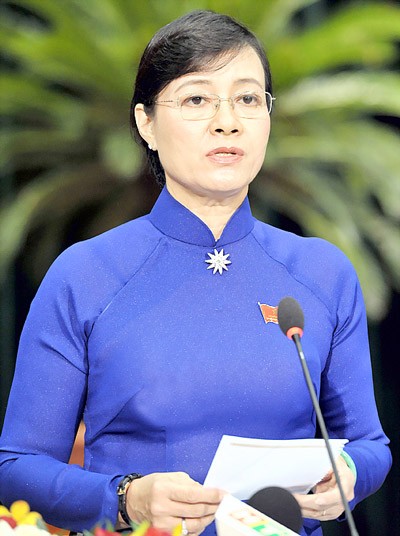 Nguyen Thi Quyet Tam, Chairwoman of the HCMC People's Council, speaking at the meeting (Photo: SGGP)
During the remaining part of the year, he said that the People's Committee would concentrate on solving difficulties for businesses, supplement capital for urgent traffic projects planned for completion this year, speed up progress on anti-flood projects, and complete construction of five student dormitories.
Nguyen Thi Quyet Tam, Chairwoman of the People's Council, stressed at the end of the meeting that the City People's Committee and relevant departments should have specific plans to achieve socio-economic targets in 2012 that were approved at the meeting.