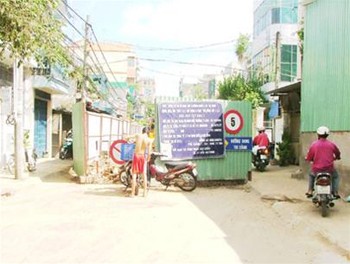 Roadwork in Tan Hai Street
The HCM City Department of Transport has suspended unauthorized work that was being done on a few city streets.

Inspectors hauled up contractors digging on Tan Binh district's Truong Chinh and Tan Hai streets and Binh Thanh district's Xo Viet Nghe Tinh, Nguyen Cuu Van, and Pham Viet Chanh streets and fined them more than VND71 million in all.
Most of the works badly affected traffic and the daily activities of the people living in the vicinity.