Ho Chi Minh City People's Committee Chairman Le Hoang Quan received a French business delegation yesterday to promote foreign investment into the city.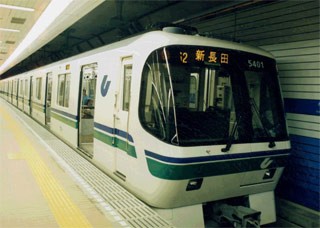 France's Systra Construction Consulting Co. shows interest in constructing a metro system in the city
At the meeting, Chairman Quan introduced key sectors in which the city is calling for investment. The information interested French investors, many of whom have branches in the city.

Transportation infrastructure is the city's main issue. The city needs US$8-10 billion to invest in infrastructure projects such as Sai Gon 2 Bridge and a metro system from now through 2020.

The city experienced a critical shortage of hotels, especially luxury ones, in the first half of the year. There are currently only nine five-star hotels throughout the city.

A representative of Vinci Group, the world's leading construction firm, said that Vinci has been present in Viet Nam since 1989 and constructed many water-supply and drainage systems in Thu Duc District.

Through the meeting, Vinci firmly maintained that it could undertake an underground parking lot project on Nguyen Hue Street and the Sai Gon 2 project.

Systra Construction Consulting Company said it will conduct studies to build a metro system in the city.

Accor's representative showed interest in hotel construction.

However, French enterprises expressed their discontent in city agencies' dealing with administrative procedures slowly.

Responding to the investors' concerns, Chairman Quan ordered the Planning and Investment Department to review and directly contact enterprises to solve their problems and create an open investment environment for investors.

The city chairman lauded the French enterprises' visit and their interest in investment in the city. He promised that city authorities will create good conditions for their investments.

At present, investment capital from French investors has capped US$2.5 billion, much of which is devoted to large projects in Ho Chi Minh City.
Related article: