The Ho Chi Minh City Department of Customs has informed Sai Gon Giai Phong that the electronic clearance system will be expanded.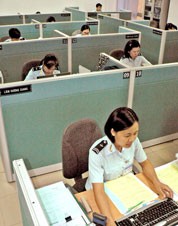 The HCMC Department of Customs has denied it plans to jettison the e-clearance system (Photo: SGGP)
In a communication it sent to the newspaper July 27 in response to a SGGP story a few days earlier that the system will be abolished, the department said e-clearance would be introduced at all its sub-departments since four years of trial had shown good results in modernizing customs operations.
While there are still a lot of limitations that need to be addressed, the e-clearance system would remain intact, it assured.