In Ho Chi Minh City many families have given up their lands for public and other projects, but in the absence of comprehensive resettlement plans, many of their lives have been thrown into disarray.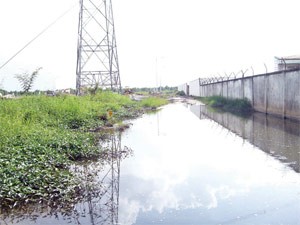 The site of a proposed road leading to the Phu Dinh River Port resettlement area in HCMC's District 8. In the absence of a proper road yet, it is hard for people to move into the area (Photo: SGGP)
For over 400 families relocation has fallen two months behind the deadline; only 20 percent of inhabitants who have been relocated have stable lives.
 
In Binh Chieu Ward, Thu Duc District, families whose lands have been acquired said they cannot move because they have been paid just VND310,000 per square meter as compensation, which is not enough for buying a new house.
 
Elsewhere, of the people who have been moved, farmers and others without much education have to find work as motorbike taxi drivers or remain unemployed.
 
Some families cannot afford to build a house on the new land they are given. They sell it and use the money to rent a house.
 
Of the 35 public projects carried out in District 2, 20 require resettling a total of 11,000 households. But only two, the East-West Highway and Thu Thiem new urban area, have land for this.
 
Some apartments or lands meant for resettlement are located so far from the city that people are reluctant to move there.
 
The number of complaints about house clearance and compensation is constantly rising. From 409 in 2006, it has gone up to 325 in just the first half of this year.