Ho Chi Minh City's sustainable development plans need a heavier emphasis on ecological architecture, Party Deputy Secretary Nguyen Van Dua told the Vietnam Architecture Exhibition on June 3 in the city.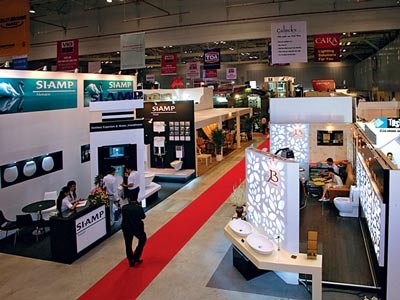 A corner in the Vietnam Architecture Exhibition 2010
Architects should pay attention to ecological preservation to build environmentally friendly residential districts and living spaces equipped with modern, energy-saving technology and amenities, he said at the four-day event known as Vietarc 2010.
Some 120 local and foreign exhibitors were at the Saigon Exhibition & Convention Center in District 7 to discuss the city's urban planning strategy and architectural development.
Exhibitors included architecture firms, building material manufacturers, real estate investors and players from other industries, said Chairman of the Vietnam Architecture Association Nguyen Tan Van.
Several firms displayed large-scale models of resorts or building complexes on Thursday, while others showcased new technologies and building materials.
The event also includes seminars on the future of old and new urban areas in Vietnam as well as discussions of typical architectural styles in Hanoi and Ho Chi Minh City.