The Ho Chi Minh City People's Committee has withdrawn the investment license it had issued to TA Associates Vietnam Ltd. Co to develop the US$1.2 billion Thu Thiem Software Park in the city's District 2.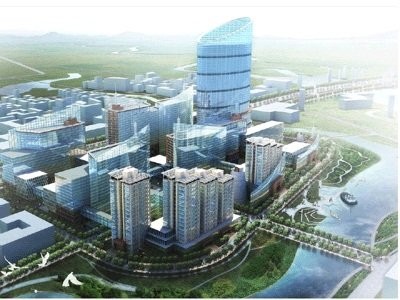 An artist's impression of Thu Thiem Software Park
Mr. Le Manh Ha, deputy chairman of the city People's Committee, has signed a decision for the license withdrawal.
Under the decision, the company has to submit the original investment license to the Thu Thiem New Urban Area Construction and Investment Management Board, and return its seal to authorities.
The People's Committee issued the investment license to the company in July 2008 but the company did not fulfill its commitments to develop the project. A stalemate followed and for more than three years after groundbreaking, the land allotted for the park remained unused.
Under Vietnamese law, HCM City has authority to revoke the license two years ago. However, over the past three years, the People's Committee has created conditions for the company to proceed with the project but it did not do this.