Ho Chi Minh City is once again looking for investors for developing Thu Thiem Software Park in District 2, after it revoked license of TA Associates Vietnam for failing to commit as per schedule.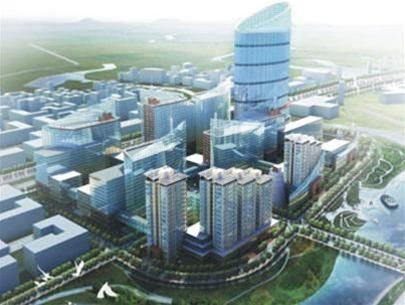 An artist's impression of Thu Thiem Software Park
The US$1.2 billion software park project was originally rolled out by TA Associates Vietnam, a 20:80 joint venture between Saigon Tel and Singapore's TA Associates International, a unit of Taiwan's Teco. 
After the People's Committee of HCMC revoked their license due to tardy progress, Saigon Tel appealed to the Ministry of Justice to reconsider their decision. The Thu Thiem New Urban Zone management also justified the delay in implementing the project to the Ministry.
Saigon Tel petitioned for another foreign partner to join in the project, to which Nguyen Le Dung, deputy head of Thu Thiem New Urban Zone said that TA Associates can bid for one as an independent investor.
Dung said TA Associates had failed to implement the project as per commitment despite the tremendous support extended to it, including a magnificent location and cheap land rents. Moreover, the city government approved payment of only 60 percent of the land, the remaining 40 percent to be paid over a three year period.
The city offered many incentives to TA Associates in the hope that the project would be complete on time, however, the company has not cooperated and hence HCMC authorities decided to revoke their license.
The 650,000 sq. meter park in Thu Thiem New Urban Zone broke ground in July 2008 and was scheduled for completion by 2012. At the time of breaking ground, this was considered the biggest project in the high-tech industry in HCMC.

Thu Thiem Software Park was to be built on nearly 16 hectares of land along the East-West Highway in the new urban area.

The plan was to construct seven 20-storey buildings with total floor space of about 500,000 square meters for hi-tech, software, insurance companies, banks and other such services.

The commercial space was to cover nearly 100,000 square meters and the residential area about 65,000 square meters.
Related article:
HCMC revokes license for Thu Thiem Software Park