Since mid December, Ho Chi Minh City has been bustling with festive activities to welcome Christmas, with streets flocked with crowds of people wanting to join in the gaiety of the season.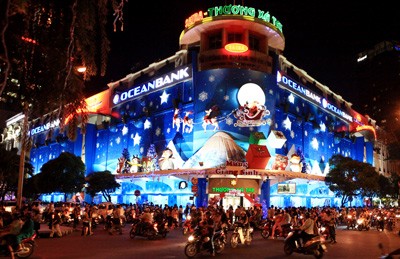 The beautifully lit up Saigon Tax Trade Centre in District 1 (Photo:SGGP)
City streets are decked up with colourful Christmas decorations, lanterns and lights. The main streets are adorned with festive colours and Christmas symbols with hoards of people filling streets and markets to join in the fun and festive mood.
Big stores like Parkson, Diamond Plaza, Vincom Centre and hotels like Caravelle and Saigon Centre are lit up and adorned with colourful lights and streamers.
The most excitement is around the Saigon Tax Trade Centre. This Christmas, the centre is decorated with Christmas symbols from different countries, a new feature this year.
Christmas in Vietnam is a big event, especially in Ho Chi Minh City. Streets, houses, malls and churches are decked with lights and colourful decorations and all businesses plan special celebrations for their customers.
Sai Gon Giai Phong Newspaper reporters took many pictures of the city, all decked up in Christmas colours and lights: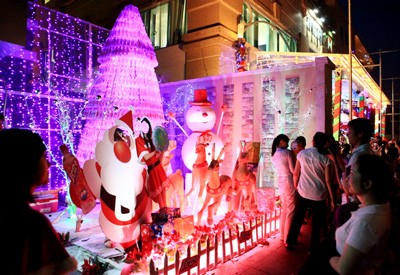 Luminous decorations along Nguyen Hue Street welcome the festive season (Photo:SGGP)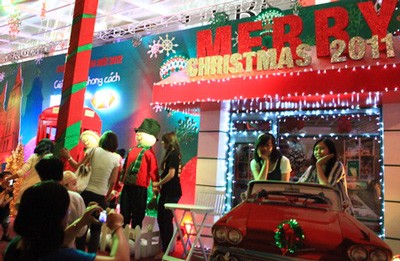 Many young people take photos in front of decorations on Dong Khoi Street (Photo:SGGP)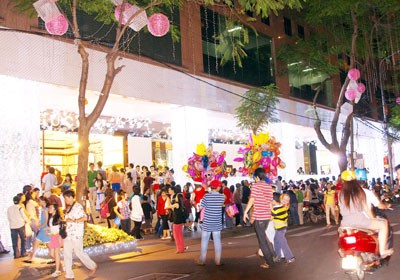 Young people flock to main city streets to join in the festive mood (Photo:SGGP)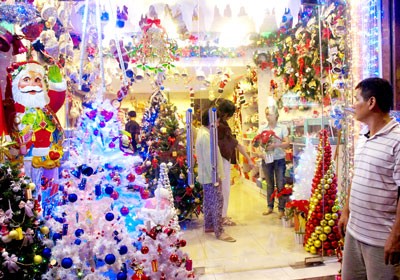 People choosing Christmas decorations (Photo:SGGP)