The Ho Chi Minh City Center for Business Start-up Assistance plans to allocate VND30 billion (US$1.5 million) on loans at low interest rates to help upcoming young entrepreneurs this year.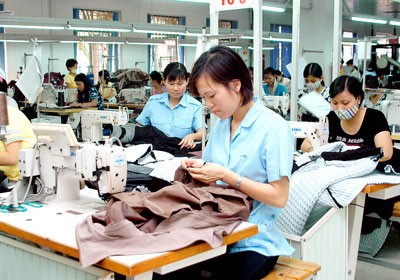 Workers at a garment company (File photo)
A spokesman from the center said that the organization would act as a link between entrepreneurs and successful companies based around the country giving youth the opportunity to learn from captains of the industry.
It would also provide related facilities and human resources for their new ventures and young people from 17 – 35 years of age would be eligible for loans. The Centre would give priority to disadvantaged people and soldiers discharged from the army.
To be eligible to receive a loan, young entrepreneurs must submit feasible projects which would be evalued by local authorities.
Individual projects would be entitled to a maximum VND50 million ($2,500) loan whilst a joint venture project would receive up to VND100 million ($5,000).