The Ho Chi Minh City authorities have directed District 1 and relevant agencies to accelerate work on some projects in the district.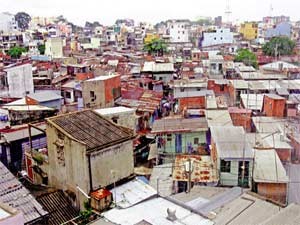 Ma Lang area in District 1
The People's Committee of District 1 was asked to promptly submit compensation plans for residents displaced by the Ben Thanh and Ma Lang quadrangular projects to the municipal authorities for approval.
The city also asked Binh Minh Import - Export Production & Trade Co., Ltd., the contractor for these projects, to provide the authorities with price quotation for apartments to be sold to displaced residents within 15 days of receipt of approved compensation plans.
The city has approved construction of Saigon Hospital at the crossing of Nguyen Trai and Cong Quynh streets. The contractor was asked to earmark one hectare of land in this area for the new hospital.