The television program for startup young people will be launched on April 15 to give inspiration to those who will start their own business..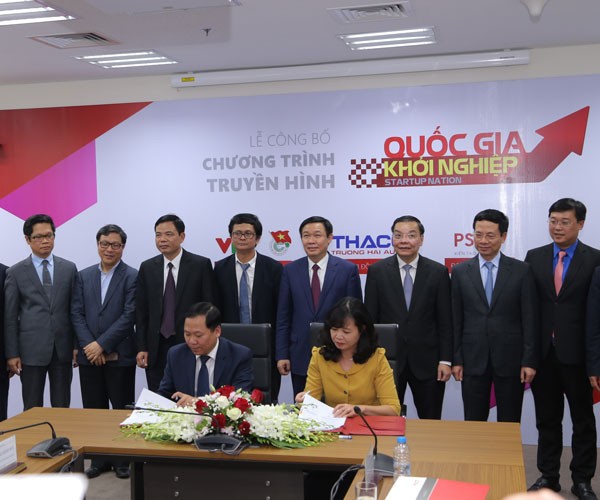 The signing ceremony between the two sides to make the program (Photo: SGGP)
The program jointly made by the Ho Chi Minh City Communist Youth Union and the Vietnam Television is considered as a playground for startup young persons.

Vietnam Television Director Tran Binh Minh stressed the program aims to give startup inspiration to not only young people but also adults who are on the way to develop their business, contributing to the country's growth.

Successful and well-known businessperson will share their experience and ideas in starting a business.
Along with the program, the television will broadcast the program "Startup coffee" which will be launched on April 10 at 6.30 every morning on VTV1.