The construction of Intel's US$1 billion chipset assembly and testing plant kicked off yesterday on a 46 hectare site in Ho Chi Minh City's Sai Gon Hi-Tech Park.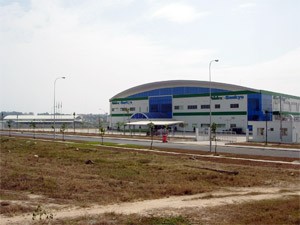 View of Sai Gon Hi-Tech Park (Photo: Hoang Uy)
The new plant will be the biggest of Intel's seven operations worldwide. Construction is scheduled for completion by mid 2009 and once operational, will employ more than 4,000 people.
"The factory will give momentum to foreign investment in Viet Nam. Intel's investment in Viet Nam proves that our investment environment has become very attractive. Ho Chi Minh City's government will give Intel preferential treatment in order that they may develop and expand their business in the city" said Le Hoang Quan, Chairman of the Ho Chi Minh City People's Committee at the groundbreaking ceremony yesterday.