The club of consulates in Ho Chi Minh City hosted the 17th charitable fair, selling goods to donate in a charitable fund for Vietnamese residents.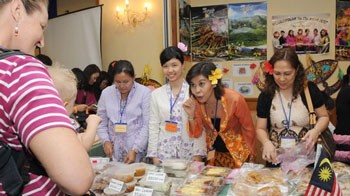 The food stand of Malaysian Consulate (Photo: Tuoi Tre)
The fair this year features the attendance of 21 consulates, selling products like  souvenirs, cake and candy, books, clothes and other traditional products of countries and territories.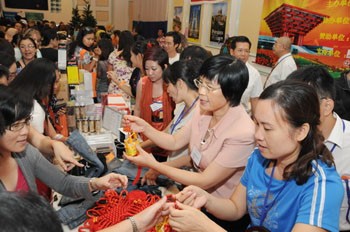 Visitors chose souvenirs at Chinese Consulate's stand (Photo: Tuoi Tre)
The entire money collected from the fair would be used for charitable work in HCMC and southern provinces.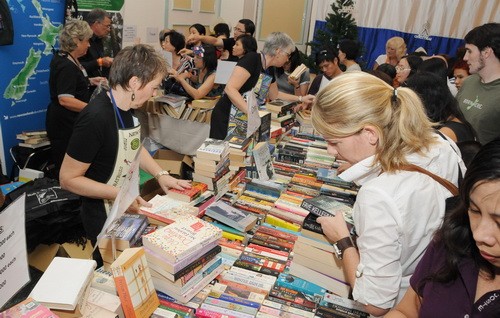 The stall of New Zealand Consulate is full with books (Photo: Tuoi Tre)