Vietnam House, designed by Vo Trong Nghia – an architect who has achieved renown for his bamboo structures, has opened its doors to visitors at 187 Nguyen Van Huong, Thao Dien Ward, District 2, Ho Chi Minh City.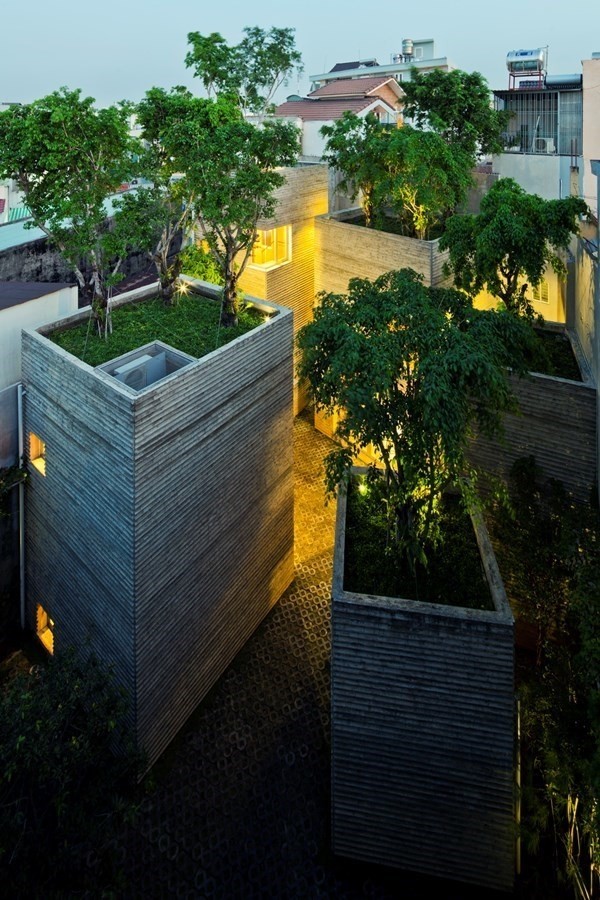 Vietnam House, designed by architect Vo Trong Nghia (Photo: VNA)
Covering an area of 2,300sq.m on the banks of the Sai Gon River, Vietnam House has 50 booths and 12 mini production sites representing 12 major craft villages of Vietnam, including bamboo and rattan, sedge and water hyacinth, ceramics, wood sculpture, lacquer, embroidery, stone carving, weaving, paper craft, painting and metal craft.
It offers a convenient space for tours where visitors can see first-hand the country's talented artisans at work.
Vietnam House also has an outdoor 'do it yourself' area where guests can try to make certain craft items by themselves.
Every Saturday and Sunday, they can also enjoy the traditional music that is performed from 10.30 to 11.30am.
Besides, Vietnam House will organise monthly exhibitions and seminars with themes relating to the 12 craft villages.