A heavy downpour lasting from afternoon until evening yesterday flooded lot of streets in HCMC with rainwater overflowing into many houses along Highway 13, Hiep Binh Chanh ward, Thu Duc district.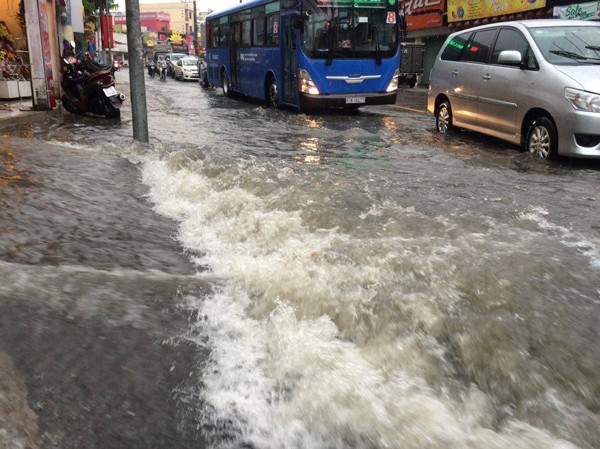 The heavy rain floods Kha Van Can streets, Thu Duc district on April 1(Photo: SGGP)
One of the city's most beautiful streets Pham Van Dong was also inundated especially in motorbike lanes. Water rose up to 40 centimes raising difficulties for vehicles to travel.
The worst flooded spot was National Highway 1A from Binh Phuoc to An Suong crossroads. Thousands of trucks and cars moved inch by inch. Roadworks set up for drainage sluice construction combined with container trucks' travel into motorbike lanes caused traffic jam.
The heavy rain also triggered flooding in Hoang Van Thu park, Tan Binh district. The level crossing in To Ngoc Van street, Thu Duc laid under 30 centimes of water. Many spots in Le Van Luong street, District 7 were submerged under 50 centimes, causing a lot of vehicles break down.
A lot of streets in Vinh Loc A commune, Binh Chanh were badly inundated because of having no drainage system. They were still flooded at 8 p.m.
The Southern Hydro Meteorological Center said that the rain was caused by an equatorial ridge coupled with disturbances in the east wind zone which blew thunderclouds from the sea to the mainland.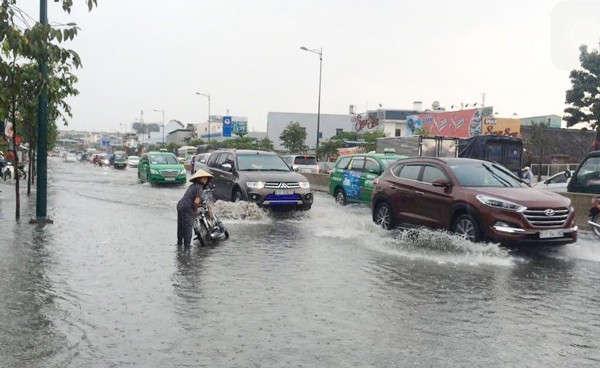 Pham Van Dong street, Thu Duc inundated during the rain (Photo: SGGP)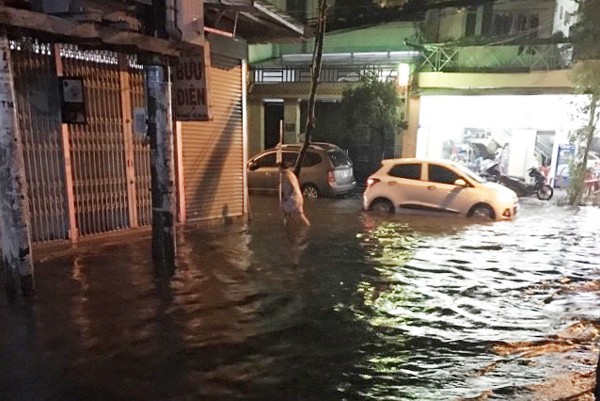 Phan Sao Nam street, Tan Binh district still flooded at 7:30 p.m. on April 1 (Photo: SGGP)