East-West Avenue, an important road in the South of Ho Chi Minh City linking the South to Eastern suburbs – was officially renamed Vo Van Kiet, after the late Prime Minister on Friday April, 29th.
A ceremony for this purpose was held at the Thu Thiem Tunnel in district 1.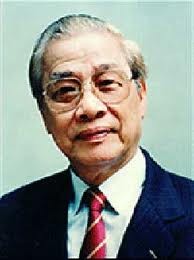 Late Prime Minister Vo Van Kiet
Vo Van Kiet Highway
is 13.4 kilometers long. It starts from
National Highway
1A in Binh Chanh District to Pho Duc Chinh road in District 1 and opened to traffic in September 2010.
The proposal to name East-West highway after the late Prime Minister was raised when Mr. Vo Van Kiet died on June 11, 2008. After three years and many meetings and discussions, the city government ratified the proposal.. Chairwoman of the city People's Council Pham Phuong Thao and wide range of circles of people have expressed approval for the idea.
On the edition on Tuoi Tre newspaper on June 17, Ms. Thao said "With late Prime Minister Vo Van Kiet's contribution to the revolution, his life, struggle for the people, for the state and for the Party, it is completely deserving to name one street in Ho Chi Minh City after him".
PM Vo Van Kiet was born Phan Van Hoa in 1922 in the Mekong Delta province of Vinh Long and known informally as Sau Dan. He joined the revolutionary movement against French colonial rule in 1938 at the age of 16.
After an abortive uprising in 1940 he fled to the jungle and by 1945 was a cadre in the communist-led nationalist movement, the Viet Minh. By 1960, as the armed struggle against the U.S.-backed government of Ngo Dinh Diem was underway, he was a leading member of the Revolutionary Liberation Front of the South of Vietnam..
He became Chairman of the HCMC People's Committee in 1976 before becoming Prime Minister in 1991 and holding office until 1997.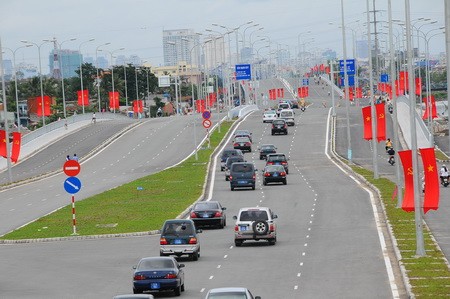 East-West highway
During his tenure, Comrade Kiet was hailed as the architect of the "renovation " reforms towards Socialism-oriented market economy of the late 1980s and 1990s that erased poverty in Vietnam.
The HCM city Department of Transport informed that it would soon launch an appeal to organizations, units and individuals to contribute 10,000 trees. In the May 19 anniversary ( late President Ho Chi Minh's birthday ) 2,500 trees will be grown. This will create a beautiful site view in Vo Van Kiet boulevard and Cat Lat intersection roads