Compensation rates for residents of Eden Mall in Ho Chi Minh City's downtown are not below market prices, said the city People's Committee, responding to residents' complaints that their rates of compensation are not satisfactory.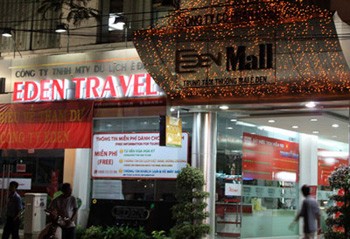 A view of Eden Mall in HCMC (Photo: CAND)
The people's committee said that the city's lowest compensation price is VND40.6 millions (US$2,000) per square meter, which is higher than prices in earlier real estate transactions in the area.
According to the Government's Degree 84, the city and District 1 People's Committees decision to revoke lands is legal and the investor Vincom does not need to negotiate with residents over rates of compensation.
As a result, the City People's Committee has asked residents to evacuate soon so that site clearance could be completed as scheduled.
Related article:
Vincom, gov't dole out extra money to move Eden residents quickly