Supermarkets, traditional markets and enterprises are now putting in a lot of effort to provide clean and fresh foods to consumers in Ho Chi Minh City.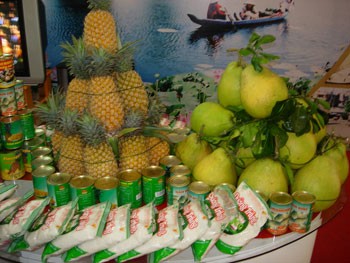 Enterprises pledge to provide clean and safe foods to city's markets. (Photo: KK)
The Department of Industry and Trade is encouraging businesses to improve technology and diversify products to meet demand of customers.
Accordingly, Binh Tay Food Company, a leader in vegetarian instant foods and dried vermicelli, will provide fresh rice vermicelli to markets in the City in coming time.
In addition, a meeting between supermarkets, traditional markets, Duy Anh Foods Import Export Company and Dang Thuy Sinh Company was held in which the enterprises pledged to provide clean and safe foods to consumers.