The People's Committee of District 1, Ho Chi Minh City, has asked its localities and Construction Inspection Agency to strictly penalize violations in construction, especially buildings that exceed approved heights.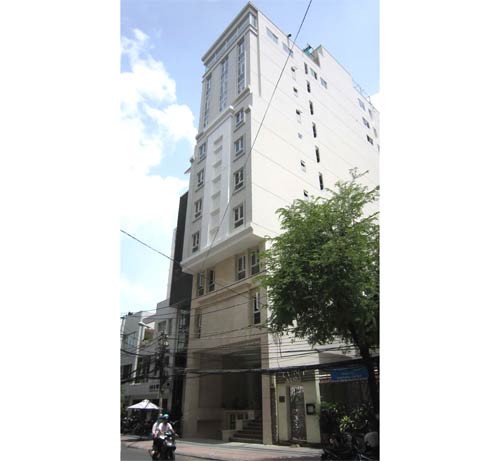 The building at 11B Thai Van Lung Street in District 1, construction of which is suspended because it is built four stories higher than the licensed height (Photo: SGGP)
The instruction followed the district discovery of 10 buildings built with two to seven floors higher than approved heights.
 
For instance, a building at 11B Thai Van Lung Street, Ben Nghe Ward, owned by Nguyen Quang Tuyen and Nguyen Thi Khanh, has 11 stories while it was only approved for seven stories in the construction license.
 
When the building's seventh floor had been under construction, the People's Committee of Ben Nghe Ward warned the owner of some violations and reported on them.
 
Until May 2010, when the committee began to penalize the violations and suspend construction, construction of the 11th floor had already finished.
 
The district People's Committee said violators have to tear down exceeding floors, and relevant agencies have been ordered to not supply power and water to these projects.
 
People's committees of the district's involved wards were asked to penalize contractors of these projects.
 
The district People's Committee suggested the HCMC People's Committee withdraw licenses of these contractors and make announcements on the websites of the Ministry of Construction and the city's Construction Department.
 
The Construction Investigation Agency was also ordered to work with localities to continue to check all construction projects in the district and tackle violations severely right after discovering them.