Ho Chi Minh City Association of Farmers in collaboration with HCMC Television will launch a program titled "Tet lam dieu hay nam 2017" (Doing good deeds Tet 2017) to raise money for farmers in tet holiday ( the Lunar New Year).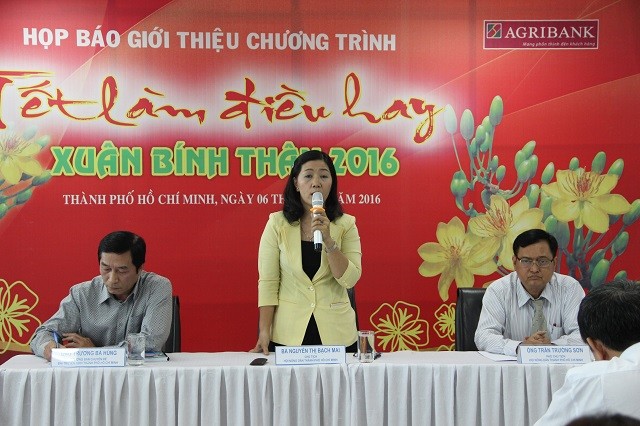 At a press brief of the program last year (Photo: HTV's website)
The fund-raising night at 8:30 pm on January 6 at HCMC Television aims to call for social contribution from benefactors to support poor farmers. It is hoped to give 1,500 gifts for Tet holidays; 50 bank saving books; 1,500 scholarships named after scientist Luong Dinh Cua to children of Farmer Association's members and 150 labor equipment to farmers.
Total was worth VND6.3 billion (US$ 276,715).
The fundraising time lasted from November 10, 2016 to January 6.
The organizer said that the program "Tet lam dieu hay" has collected VND62.7 billion for 8 years. The amount was used for building and repairing 1,267 charity houses for poor farmers and social welfare policy beneficiaries as well as giving 10,092 gifts to low-income households; 3,132 water containers; 2,166 televisions; 20,894 medicine insurance cards and scholarships to 3,837 children of needy families.
Last year, the program has given 1,500 gifts for Tet holidays; 6,553 medicine insurance cards; 454 water containers; 1,450 scholarships and 37 charity houses totally worth VND6.3 billion.