A filling station in Go Vap District, Ho Chi Minh City burst into flame yesterday, with the blaze and loud explosion panicking people around the area.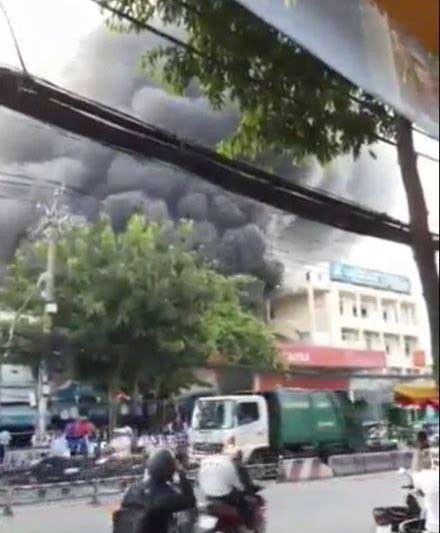 The filling station erupted in flame with loud explosion and high smoke panicking passers-by and residents around (Photo: SGGP)
As per the initial information, at 5PM yesterday, the flames was eruptive with high black smoke at the filling station No.72 in Quang Trung Street near Hanh Thong Tay Market, passers-by, shop assistants from nearby shops were frightened running away.
Employees of the filling station and some residents made concerted efforts to put out the flames yet their efforts were unrewarded because the flame engulfed the station
Firefighter force in Go Vap District soon arrived at the scene with five specialized vehicles and it took 10 minutes to extinguish the fire. As per the report, tens of motorbikes were substantially damaged.
A representative from firefighter force said that no human loss was reported. Further investigation of the flame will be carried out.