Just few minutes later, the fire covered all the house. 40 firefighters and 6 fire trucks from district 3's division of firefighting and prevention were sent to the scene to control the fire.

Around 1am this early morning, the fire was controlled completely however the store on the ground floor was destroyed.
No deaths were reported.
The cause of the fire is still being investigated.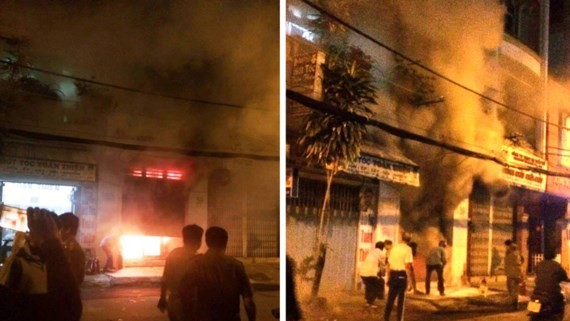 Fire begins on the ground floor of the store