Suburban areas in Ho Chi Minh City have experienced an occurrence over the past two days known as radiation fog.
Le Thi Xuan Lan, deputy director of the Southern Regional Hydro Meteorological Center's Forecasting Department said that radiation fog is a normal weather phenomenon.
The fog forms from the cooling of land after sunset by thermal radiation in calm conditions with clear skies.
The cool ground produces condensation in the air through heat conduction.
In perfect calm, the fog layer can be less than a meter deep but turbulence can promote a thicker layer. Radiation fog occurs at night and usually dissipates soon after sunrise.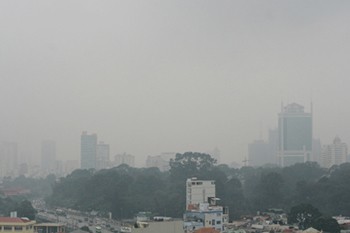 Fog has currently occured in HCMC in the early morning (Photo: VnExpress)