Investment dollars are pouring into Ho Chi Minh City, with 215 projects worth over US $1.3 billion licensed in the city from October 15 to November 15.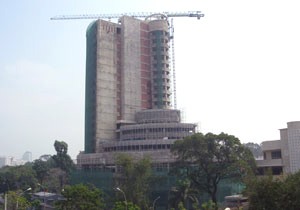 More construction projects are launched in Ho Chi Minh City by foreign investors (Photo: T.C.)
Although there are 29 fewer projects than there were in the same period last year, the investment capital involved has increased more than four fold. The average worth of this year's projects is valued at US $6.3 million, while last years average project worth was valued at around US $1.4 million.
 
Among the projects, 163, worth approximately US $768 are foreign-owned, while 48 are joint ventures, valued around US $589 million. The circumstances of the remaining 4 licensed projects were not divulged. 
 
Most notably, over US $689 million was invested in 84 industrial projects, accounting for 39% of the licensed projects and a little over 50% of the total amount of new investment capital.
 
Thus far, 24 countries and a few territories have made investments in HCMC.
 
The total number of foreign-invested projects in the city that are currently valid is 2,014, amounting to almost US $14 trillion.