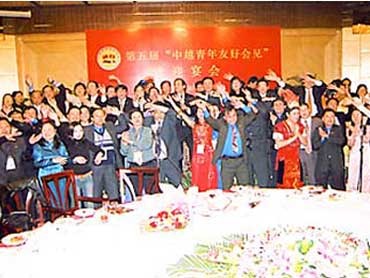 The 6th Viet Nam-China friendship meeting in Ha Noi last year
The Ho Chi Minh Communist Youth League will send 100 young people to China at the beginning of November for two weeks of comradeship with their Chinese brethren.
On this year's trip, they will visit the Great Wall of China, the China-Asian Youth Economic Development Area in the city of Chong Zuo and a village named Happy Apricot Jungle in Sichuan province.
They will also attend a forum on the 15th anniversary of something called the Asian-China Relationship.