Four victims of a fire incident in Ho Chi Minh City's Phu Nhuan District are in critical condition, said doctors of Cho Ray Hospital yesterday.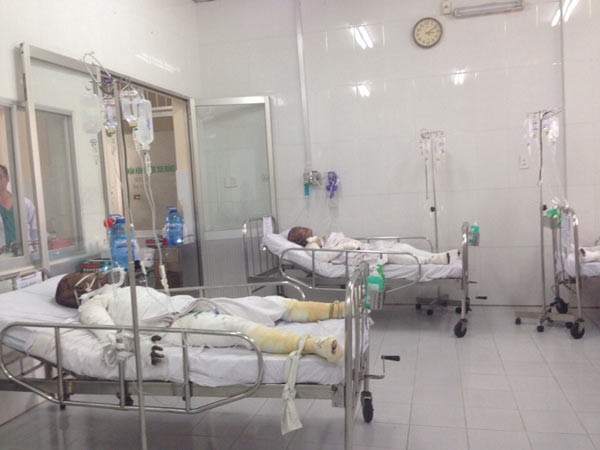 Flame victims are being treate in Cho Ray Hospital ( Photo: sggp)
Dr. Ngo Duc Hiep from the hospital said that victims were burnt seriously by petrol flame. Victims include 27 year old Ta Quang Vu with burns covering 92 percent of his body in critical condition; 21 year old Phan Nguyen Tuan Anh with burns over 71 percent of the body and 17 percent deep burns; 24 year old Nguyen Van Hieu having burns of 76 percent and 24 year old Le Thanh Tu with 43 percent of burn. All suffered respiratory burns. The two victims Ta Quang Vu and Le Thanh Tu were predicted not to survive.
Before, at 10.30 AM, residents in Tran Ke Xuong Street heard a loud explosion and black smoke from a five-storey house at 126D Tran Ke Xuong Street. As confessed by the victims, they used scented fuel to clean in a closed air-conditioner room while smoking.