The Ho Chi Minh City People's Committee has given a go-ahead to International Transportation and Commerce Company to construct a general port in District 9.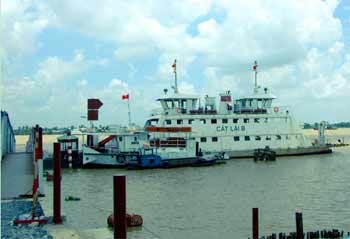 Vessels at Cat Lai Port
A 41-hectare port will be built in Phu Huu Ward. State agencies and the city will provide the contractor with a map so that it will not violate environmental regulations or encroach on the land of other projects.
Under the city's scheme, the port in Phu Huu Industrial Zone and Cat Lai Port in District 2 are both part of the city's port group. Merchant ships and cargo ships will dock at ports in the area.