Deputy Prime Minister Hoang Trung Hai recently allowed the removal of six ports and factories along the Saigon River in Ho Chi Minh City.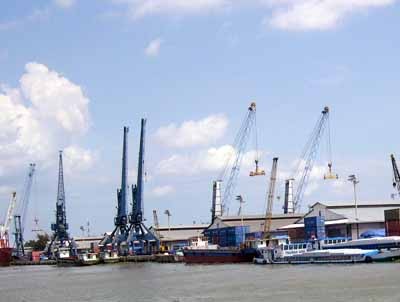 A view of Saigon Port
The government announced that Saigon Port, Saigon New Port, Vegetexco Port, Tan Thuan Dong Port, Ba Son Shipyard and Portcoast Company will be removed.
The Deputy PM has assigned the HCM City municipal government to rent land out to the companies.
The city government has to also solve petitions relating to the operation of the Vegetexco Port. The solution must be suitable with the city's overall development plan and the southern region's seaport plan.
The government will review the requests for a fund to help the businesses to remove ports, the Deputy PM said.