Inspectors from the Ho Chi Minh City Department of Health have shut down five onion frying units they found operating without food hygiene and safety certificates.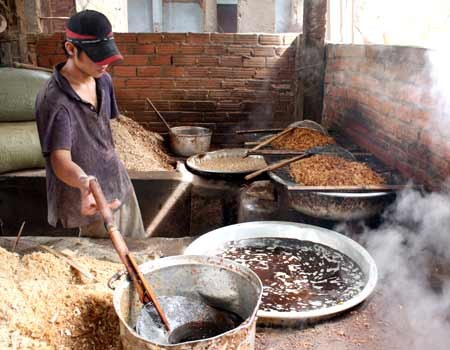 One of the five onion frying units that was closed by inspectors on November 23 (Photo: Vnexpress)
When the inspectors checked the five establishments at Tan Phu Trung Commune, Cu Chi District on November 23, they found the five units processing the onions in unhygienic conditions.
The frying was done on the ground next to toilets and the fried onions were dried in washing machines.
The workers also used chemicals to erase the traces of colors in the oil so that it could be used many times.
Each establishment produces 200 to 300 kilograms of fried onion daily and distributes them to many markets around the city.
Four of the units did not even have licenses.