Ms. Dung expressed deep sympathy and condolences to Laos nation and government over the deadly dam collapse, especially Sanam Xay district in the southern Laotian province of Attapeu.

She also conveyed messages from Secretary of Ho Chi Minh City Party Committee, Nguyen Thien Nhan and chairman of the municipal People's Committee Nguyen Thanh Phong to Attapeu province's government and residents.

For his part, the deputy secretary of Attapeu's provincial committee, Meenaporn Chaichompoo extended hearty thanks to HCM City and citizens.
Local authorities and rescue forces have moved thousands of people to safer places, provided medical checks-up and medicine for victims, and made every effort to restore public transportation and recover from the incident, he said.
On the same day, the HCM City's delegation visited people lost their homes and missed relatives, and victims of the damn collapse in Attapeu Province Hospital.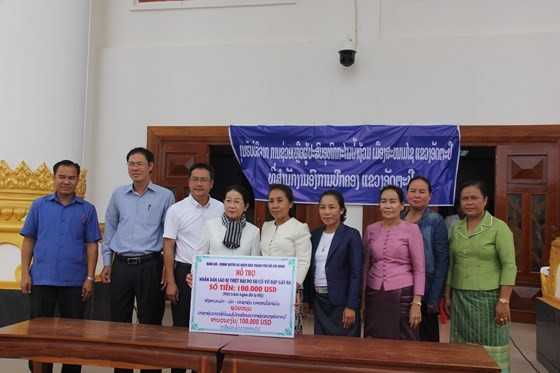 Deputy Secretary of Ho Chi Minh City Party Committee, Vo Thi Dung handes over US$100,000 in aid relief from the city's government to Lao people.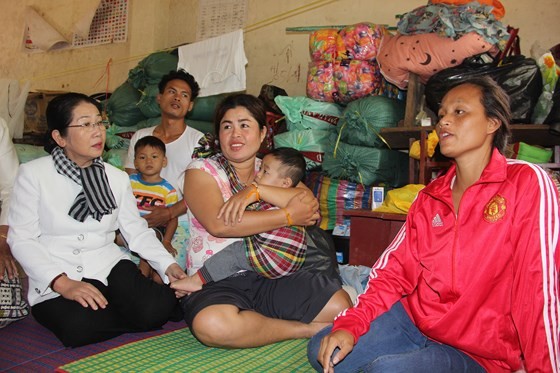 Ms. Dung visits people who lost their homes in the disaster.