Launched in July 23, the event aims to mark the 55th anniversary of Vietnam-Laos diplomatic ties (September 5) and 40th anniversary of the Vietnam-Laos Treaty on Amity and Cooperation (July 18).

More than 110 volunteers of Ho Chi Minh City took part in many charity activities supporting Laotian people in Sieng Khouang, Attapeu and Champasak provinces.
Vietnamese volunteers completed their tasks, including building two Vietnam-Laos friendship houses; providing health care for 5,000 people; training and transferring agricultural and agro-forestry technology; offering gifts, scholarships, computers; decorating classes for children; organizing cultural exchanges between young people of the two countries, art and sport activities; building internal street library of Sieng Khouang province and children playing field; installing water hydrants at public places; improving power system for households; visiting and offering presents families who made contributions to the Vietnamese revolutionary.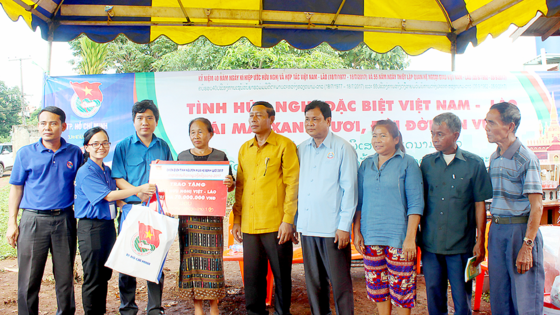 Vietnam-Laos friendship houses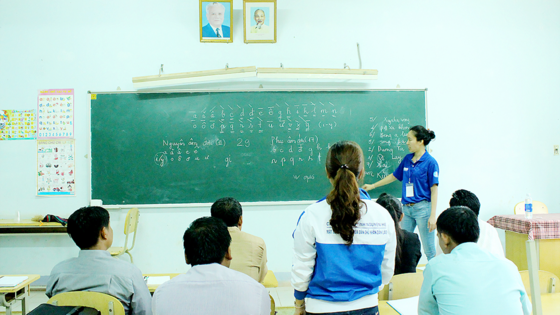 A Vietnamese language class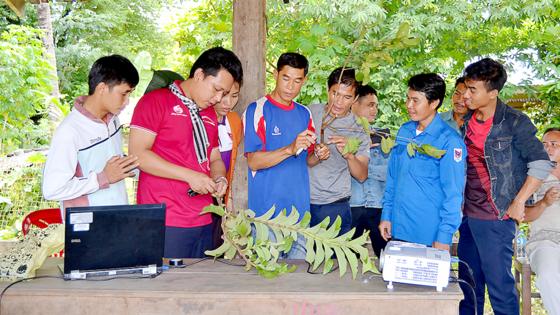 Agricultural and agro-forestry technology training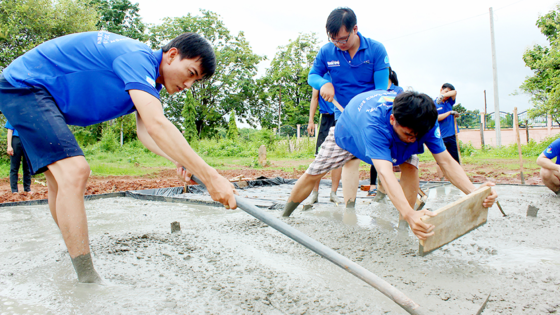 Building a volleyball court